Chris Mcloughlin
It's simple really, I love Paint !
This is my Story so Far
I am an Artist, more specifically an Oil Painter
I am inspired by the landscape that surrounds us, whether it be the mountains, the coast or the city. My inspiration comes from simply being there and experiencing nature and it's elements, between the drifting seasons and changing light. From the Lake District and Scotland, to the Beaches and Fells of Lancashire, I chase the weather searching for harmonious colour.
By employing bold and expressive brush marks, combined together with vibrant colours and while utilizing a range of lights and shadows, I strive to create exciting and evocative paintings, that capture the imagination and essence of the subject.
Oil paint is my primary medium and most of my paintings are completed on location, working directly from observation and in one session. Using the Wet on Wet technique All Prima, I love this method for painting as it enables me to experiment with the fresh paint and push the boundaries of making marks. Each painting require's between nine and twelve sessions to develop the rhythm and ambience of the subject, and sessions also vary between four or five hours to twelve or nineteen hours depending on the canvas size.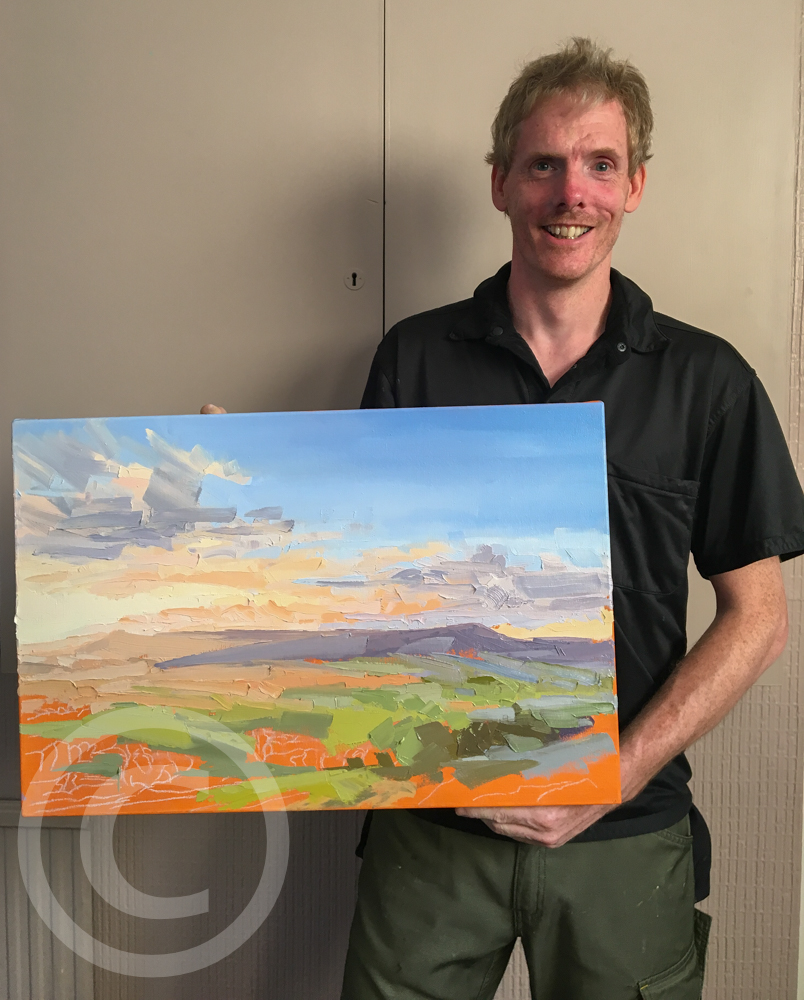 Chris Mcloughlin Artist
at Create Longridge 2018
Colourful and Atmospheric, Impressionist and Abstract Oil Paintings

This section of the website is still Under Construction, Please bear with me while this is being developed and I apologise for any inconvenience this may cause, Thank you.
See What I've been up to Recently
Join the Oil Painting Community and Paint with others
Have a taster session and see if it's for you ?