Chris Mcloughlin
Contemporary Landscape Paintings
Longridge Fell
Oil on Canvas, 18″ x 24″ (46cm x 61cm) SOLD
C hris Mcloughlin captures the conscious experience and awareness of a place. Working from observation and inspired by his senses and emotions, Chris Mcloughlin pushes the boundaries of representational painting towards a more phenomenological approach.
This perception of the landscape is translated onto canvas through bold expressive brushwork and an intuitive relationship with colour. The subjects are invariably places that he knows well or visits often and include high mountaintops, Lakeland fells and sweeping valley corridors.
Over the years his work has taken him to places such as Tian Shan in Kazakhstan, Italy, the Lake District and the Orkney Islands.
Plein Air Oil Paintings
Explore my collection of original One-of-a-kind Plein Air Oil Paintings and purchase online, direct from the studio.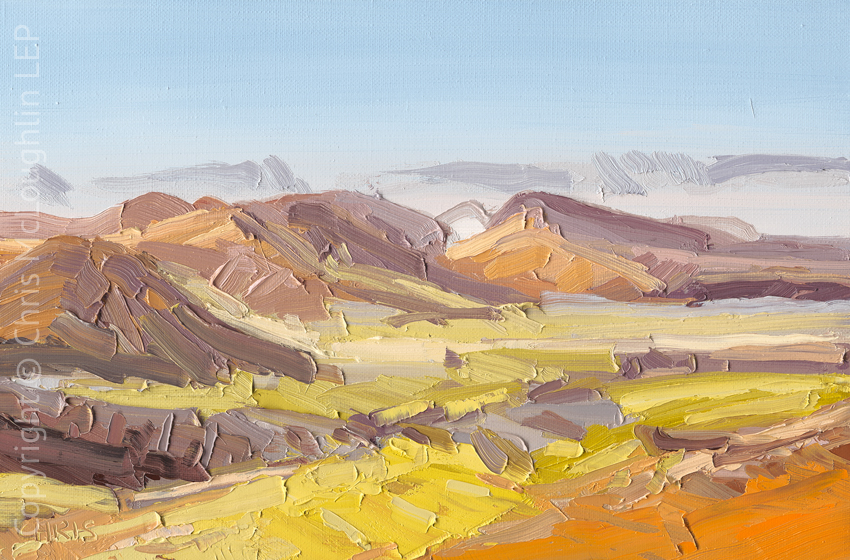 Limited Edition Prints
Browse my curated selection of Limited Edition Prints and order online direct to your door.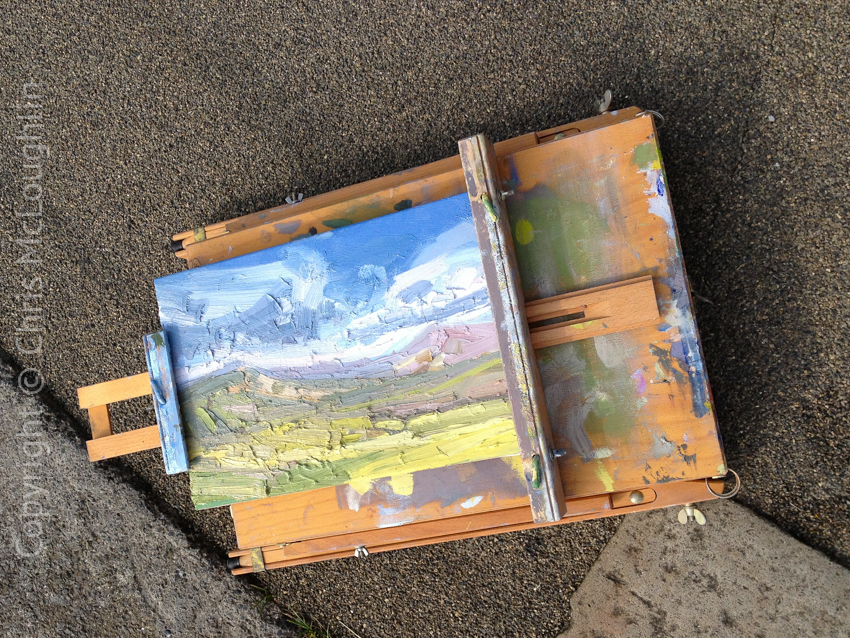 Custom Art
Enjoy the experience of a custom commissioned Oil Painting, completely bespoke for your home.
Oil Painting CLASSES
Join one of my Oil Painting Classes and learn about Oil Painting with other enthusiastic students.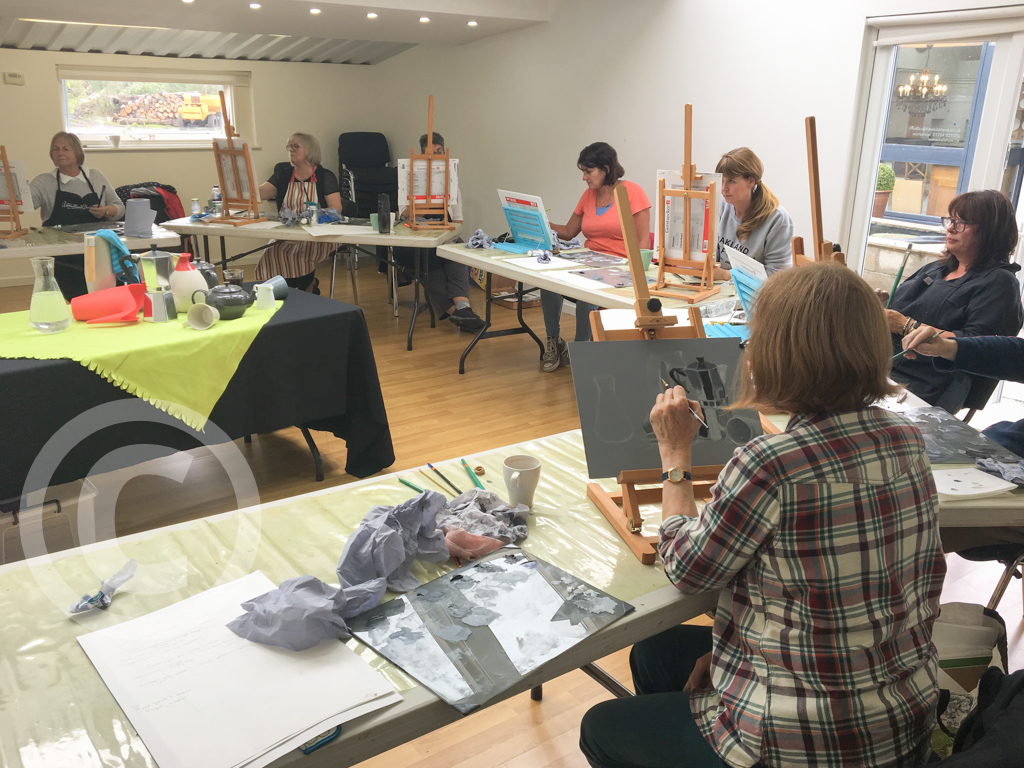 OIL PAINTING & DRAWING WORKSHOPS
Develop your knowledge or just starting out, the One Day Workshop offers a flexible learning experience, without the commitment of a regular class.
See What's New!
Straight from the Easel
Follow Me (Chris) on Instagram @ #paintwithchris
for the latest Work and my Plein Air Painting Adventures
EXHIBITIONS • CLASSES • WORKSHOPS
What's happening Next?
Exhibitions, Oil Painting Classes and Workshop Dates for your Diary
EXHIBITIONS
The Next Exhibition and Open Studio Dates:
If you have any questions regarding future exhibitions or would like to book a studio visit, please don't hesitate to get in touch. I also offer 'View the paintings in your own home' appointments.
OIL PAINTING CLASSES
Would you like to try Oil Painting ?
From my selection of Oil Painting Classes and Workshops, there is something to suit everyone, whether you are a novice or more advanced painter and simply want to refine your current brush skills. I offer classes and oil painting workshops at every level.

Mondays and Wednesdays at Cedar Farm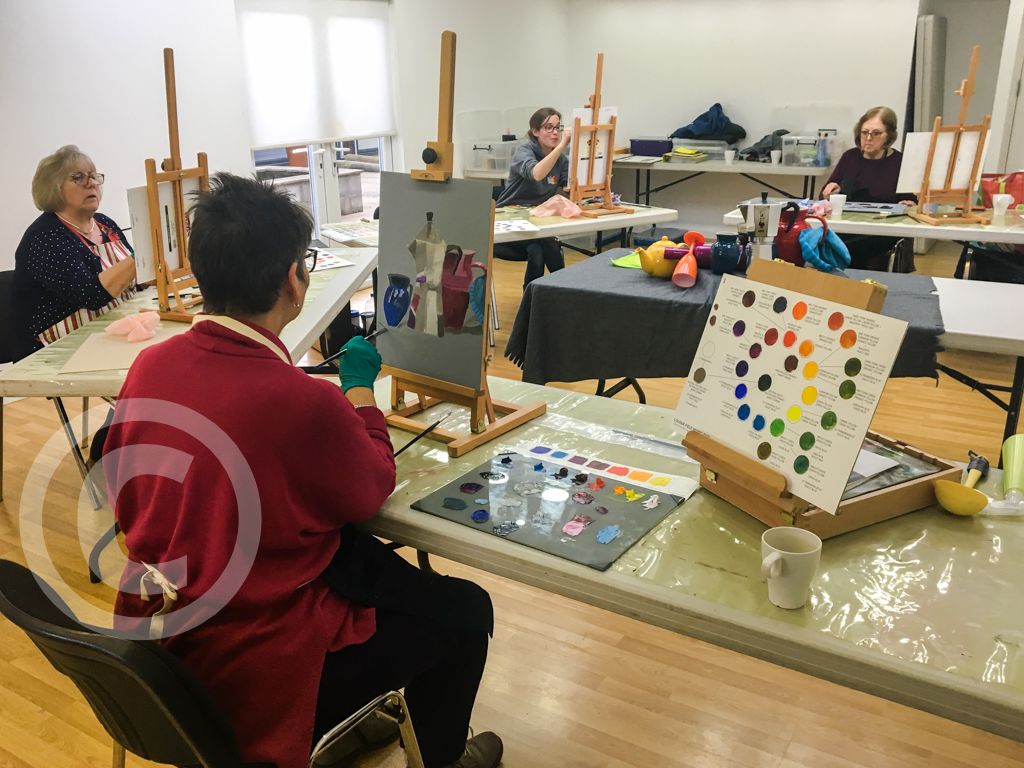 A FEW THOUGHTS FROM MY CLIENTS
We popped in this morning and saw your work on display and the group of 4 paintings in the main room looks great.
Christa loved the beach one and I thought the one top left was outstanding – you at your best to my untutored eye and beautiful in the frames you've chosen, too. Catch you in the Autumn exhibition.
Thanks for a great day! Really glad to have found someone who teaches colour properly and a bit annoyed that life is not conducive to regular art classes at the moment.
Will definitely keep you on my radar, and would love to hear of further Saturday courses and will recommend you to others.
SUBSCRIBE TO THE MAILING LIST