Discover and Learn Oil Painting
with contemporary artist Chris Mcloughlin
OIL PAINTING CLASS
The Aim
Of each Oil Painting Class is to provide a structured and comprehensive foundation in Oil Painting. Using exercise based tutorials which employ the necessary knowledge and techniques to help develop the skills needed by a modern day Artist.

Whether a complete novice or advanced artist, the exercises are tailored to the individual, to encourage growth and confidence. In a friendly and relaxed atmosphere, surrounded by other enthusiastic painters.
HERES WHAT WE DO
The Course Structure
The classes follow a term time based schedule that runs from September through to June each year. This allows for each Oil Painting course to run for a period of 6 weeks, where we investigate and develop subjects such as: Development of Tone, Mark Making, Colour Theory, Landscape Painting, Portraiture, Chiaroscuro, Composition, Painting Structure, Paint Pigments, Painting Mediums, Research and Planning.

We have also found that including a week's break between each course, allows you time to digest and reflect upon the material we have been covering in class.

(The class timetable is structured around Lancashire County Council's recommended School Term timetable).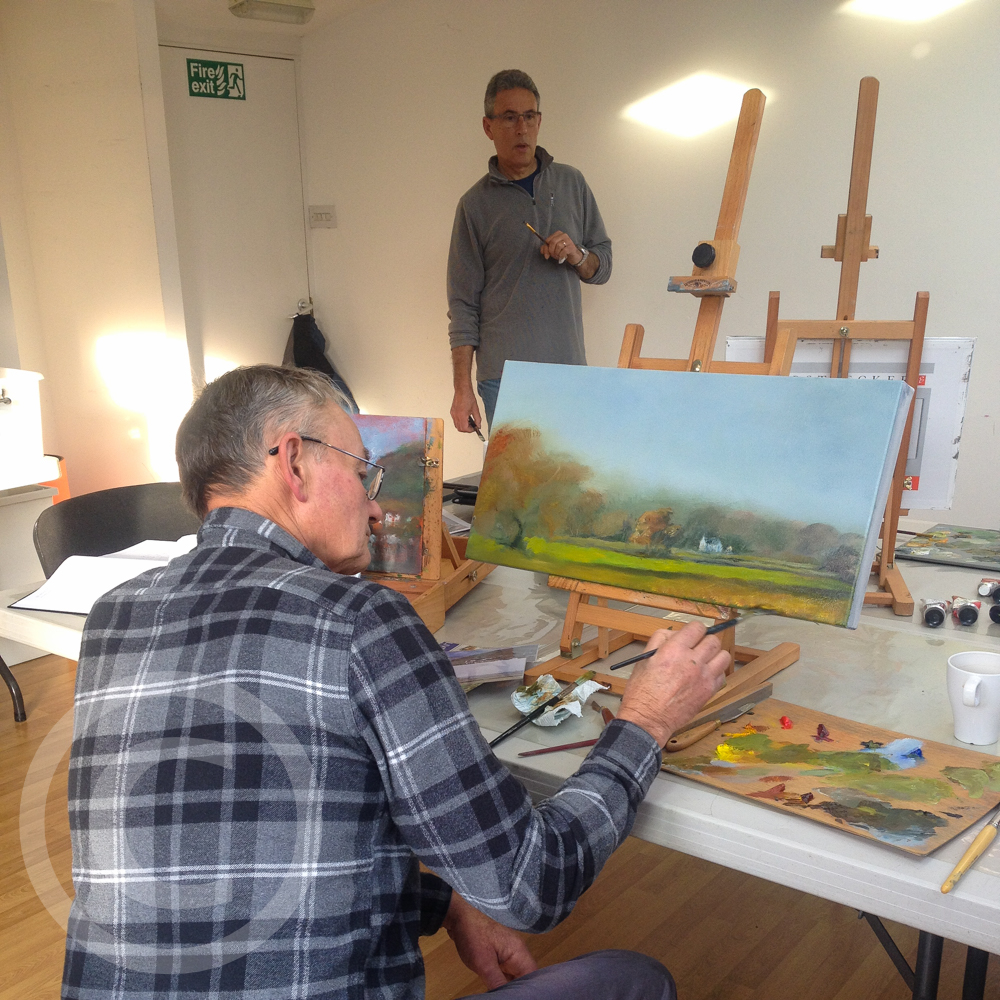 Take a Peek!
See what we have been up to
for the latest Week by Week Paintings and Lessons
ALTERNATIVELY
You may want to try a One Day Workshop
Colour Theory and Drawing to Painting on Location
OIL PAINTING WORKSHOPS
One Day Workshops
During the year I also run a number of one-day workshops. These workshops look at very specific topics, such as Painting the Figure,  Plein Air Painting, the Mechanics of Drawing, Canvas Stretching and Surface Preparation. A selection of these workshops is also devoted to the Introduction of Oil Painting to Beginners and for those who are unable to attend a painting class during the week.

A full list of the workshop dates and subjects is available online by selecting the link below, where you can browse and book online. Alternatively, if you would like to be kept up to date with any futures workshops or events please add your details to the mailing list and join the community.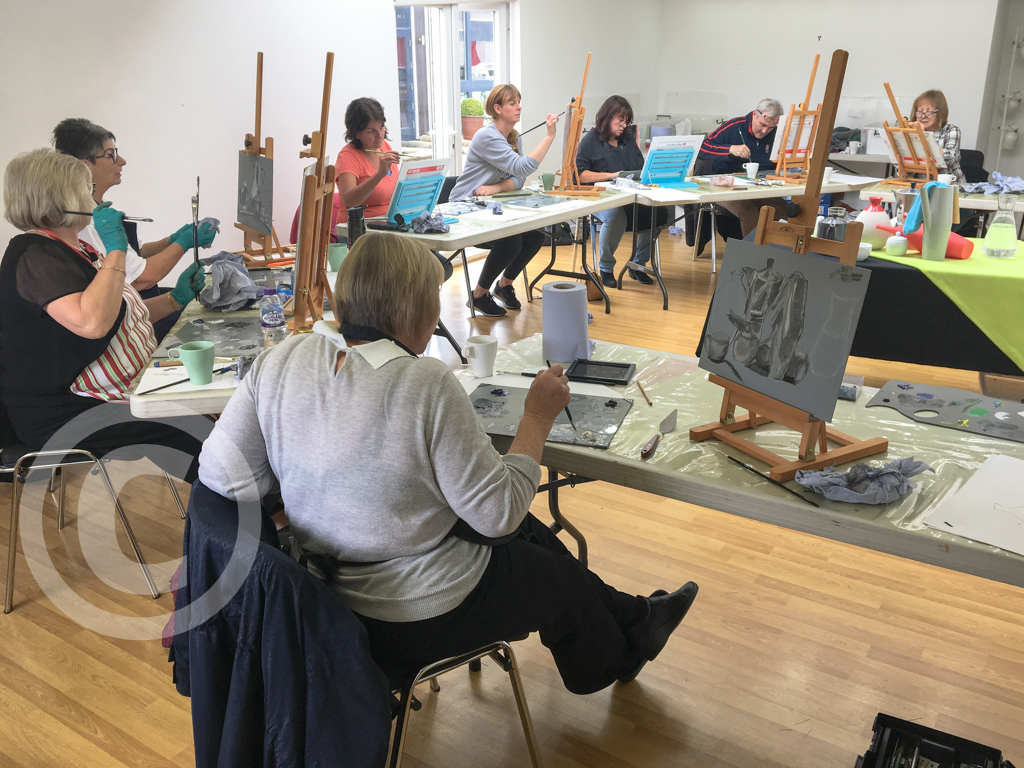 A FEW PHOTOS FROM OUR CLASSES
A FEW THOUGHTS FROM MY OIL PAINTING STUDENTS
Each week I attend two of Chris's classes one in Southport and one at Cedar Farm. The classes are very relaxed and a lot of fun with the other students.
Chris is a great teacher! At first I knew absolutely nothing about using oils. Now I feel well equipped to tackle almost any painting. Chris encourages us to develop our own style of expression – each of us has adopted quite different styles.
I would encourage anyone who enjoys painting to join Chris's class. You will learn so much more. Kathy
I attend Chris classes at Cedar Farm every Wednesday and enjoy them thoroughly. Chris is a great artist who can also share his love of painting and skills with his students. What makes him a special tutor is the way he helps each student in developing their individual style, always giving good personalised advice and encouragement. Classes are relaxed, with a very friendly atmosphere and always productive. Chris has also taken us out to paint en plein air which was great fun and a real discovery. Elisabeth
SUBSCRIBE TO THE MAILING LIST