Oil Painting Workshops
One Day Workshops with Specific Topics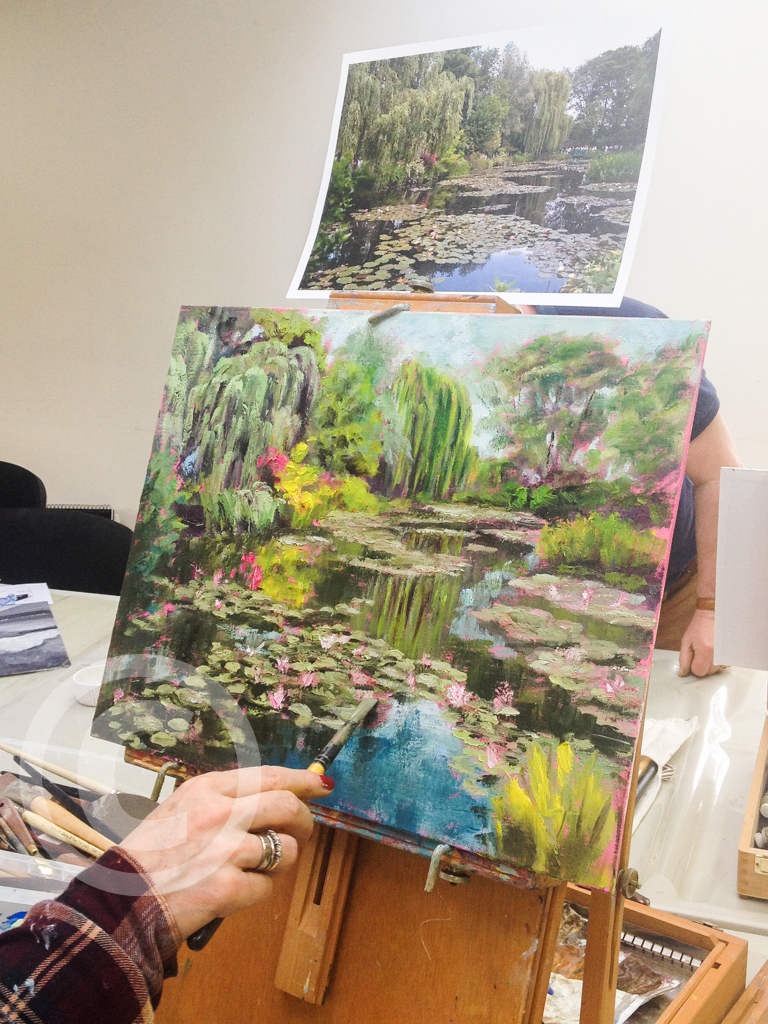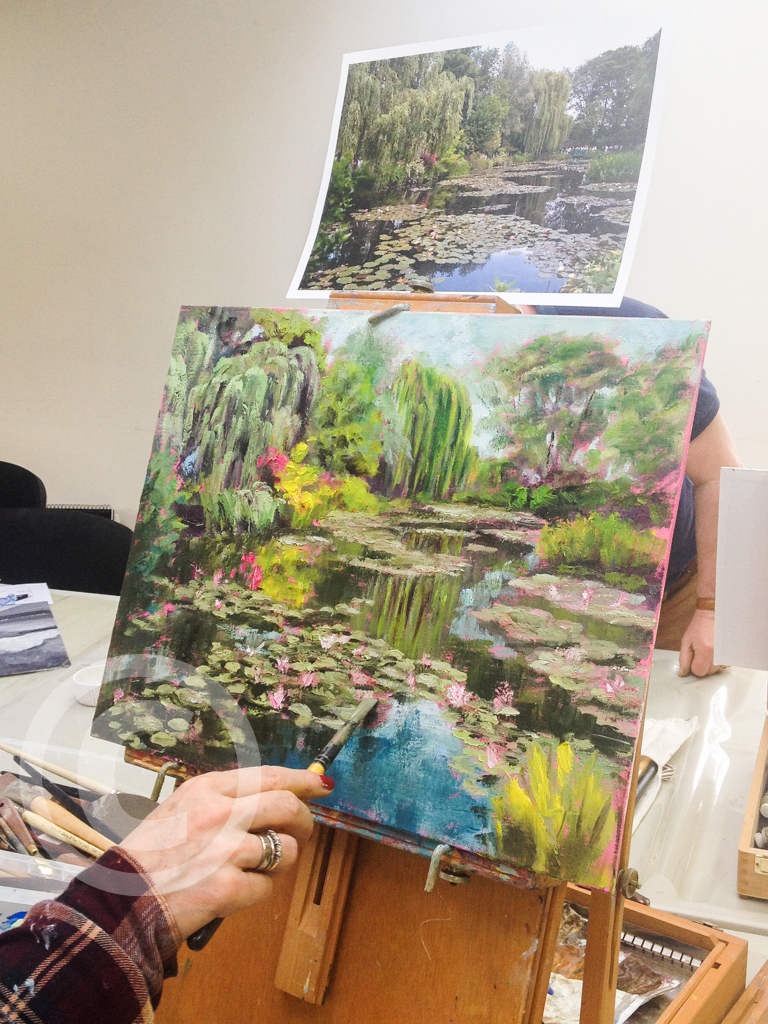 Monet's Garden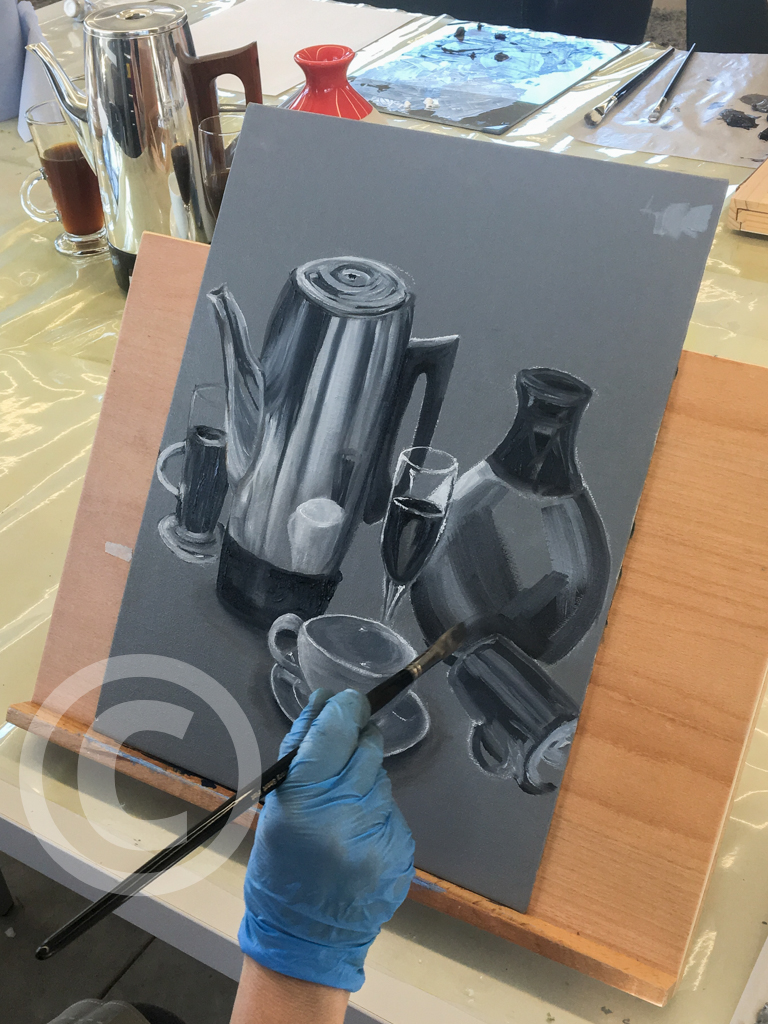 Monochromatic Tones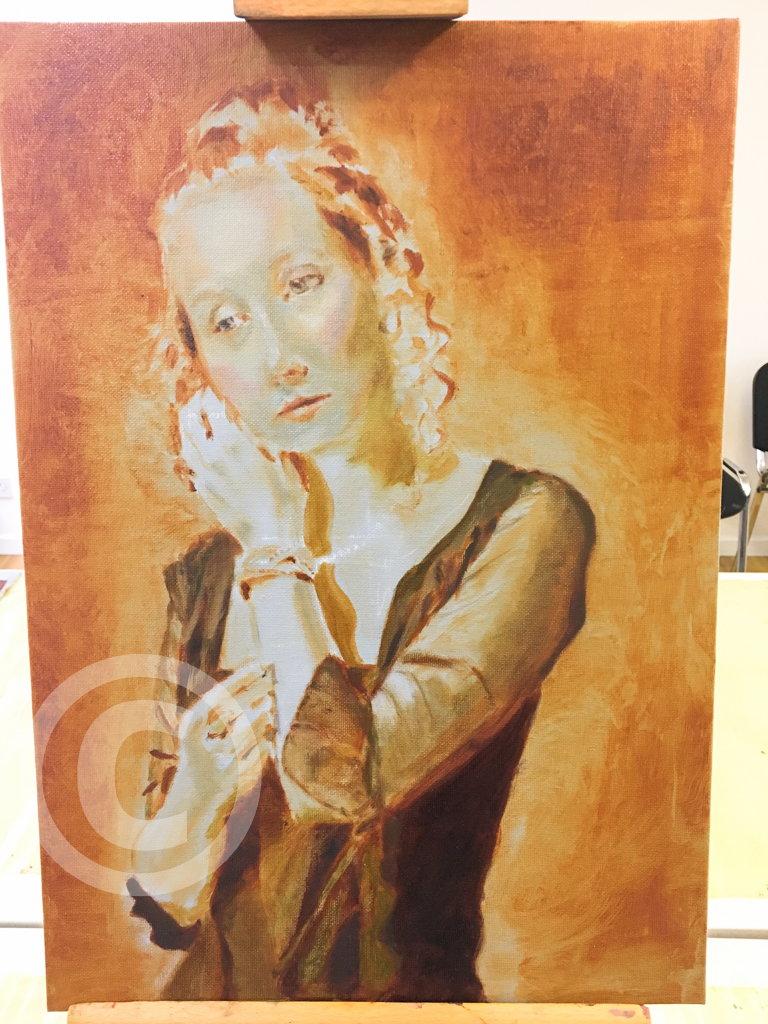 Grisaille Underpainting
Portrait Painting with a Palette Knife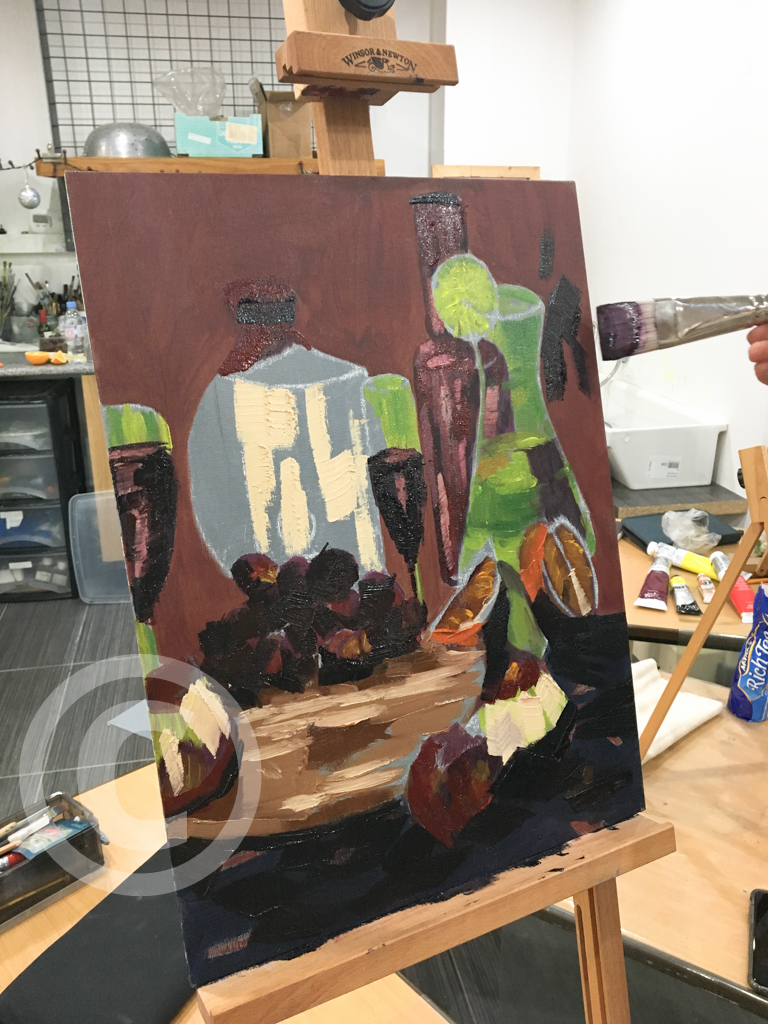 Chiaroscuro and Colour Mixing Exercise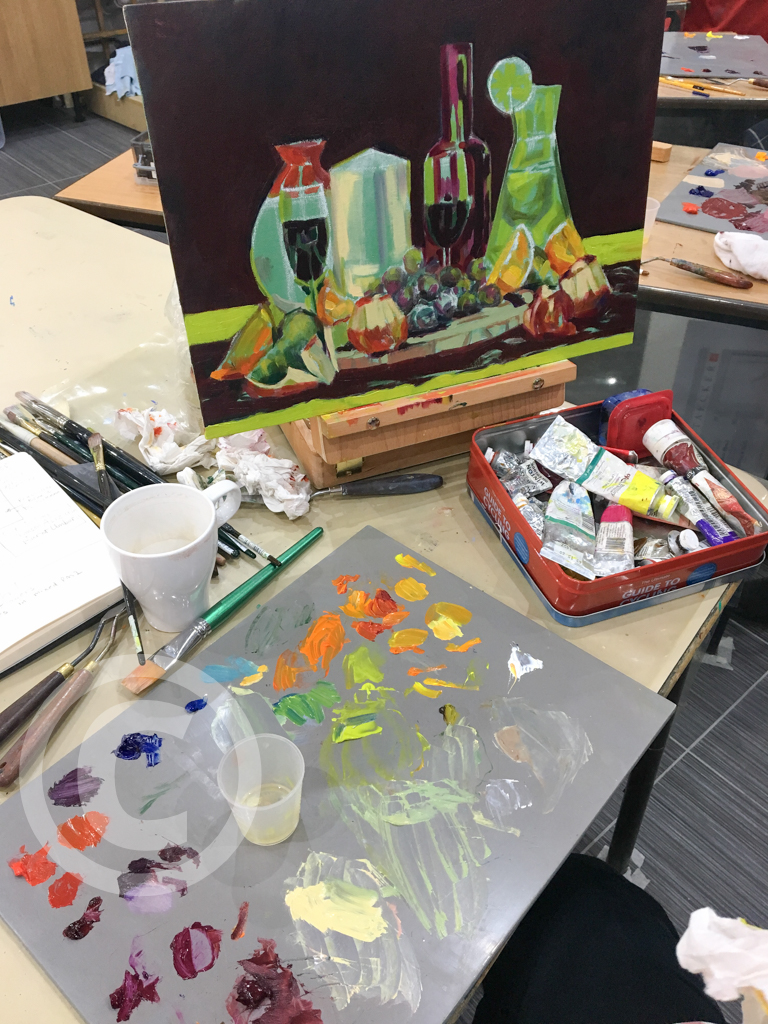 Chiaroscuro Still Life
TRADITIONAL & MODERN
Oil Painting Workshops
Learn and discover the Classical Atelier method of Oil Painting or indulge in a more modern and contemporary style of oil painting. From Impressionism to Alla Prima, I (Chris) offer quality art instruction at an affordable price, through Workshops, Classes, Plein Air Painting Days and downloadable exercise programmes.

Each workshop is designed to introduce you to the fundamentals of Oil Painting and develop your knowledge and skills with a brush.
HOW TO BOOK
Booking & Registration
To reserve and book your course: Select your chosen Workshop from the list provided below. (To view the course details, select/click on the + toggle icon. This will open/expand the content for you to view).

When you have decided upon your course and dates, select the Online Payment link located next to the course title and follow the prompted instructions to enter your details. Payment can be made by either debit or credit cards using our secure online payment gateway.

To ensure the best quality tuition, each workshop is limited to only 6 places, unless otherwise stated. (Please Note: Full Payment is needed to secure your place).
Oil Painting Workshops Programme for September 2021 – August 2022
Oil Painting Workshops Programme for September 2021 – August 2022
Unfortunately Barton Grange have suspended the use of their Workshop Room, due to the current pandemic situation. We are working very hard to resolve this issue and I am hopeful our Oil Painting Workshops will return in 2022.
Thank you for your patience and I apologise for any inconvenience this may cause at this time.
A FEW THOUGHTS FROM MY STUDENTS
The six week course was well structured, each week we received instruction which we applied using and building on what we has covered previously. Instruction was thorough and it was amazing how much we achieved each week, starting with three quick charcoal sketches to develop drawing skills, then sketching on the supplied grounded canvas board and painting a challenging still life. All class members received individual advice every week. At the end of each class we hung the work for a group appraisal of each of the works. The atmosphere was very friendly. I can wholeheartedly recommend Chris McLoughlin's oil painting classes to both new and experienced (like myself) oil painters.
I started attending Chris' oil painting class 6 weeks ago. I was totally new to using oil paint but Chris' beginners' class was perfect for me to get started. Chris has an abundance of experience in oil painting and he is enthusiastic in his teaching of the subject. There are mixed abilities in the class I attend but if you are keen to learn Chris is certainly the right person to be teaching you. I have learnt so much already in the short time I have been attending Chris' class and look forward each week to the next session.
SUBSCRIBE TO THE MAILING LIST